Bushwick Collective
---
Story Telling + Photography + Design
The Buschwick Collective is a street art mecca in Brooklyn, New York. My project is a photography based story with a potential idea of book publication. My goal is to tell the story about this area, where many creative street artists are getting together to produce art with meaning.
The Buschwick Collective has a very interesting history. For example, just a several years ago the whole area was nothing but industrial, with limited housing and few places to eat or party. After street artists from all around the world declared their residency around Jefferson Street in Bushwick, many things have been changed for the people that live there. Today, Bushwick has become attractive for tourists and real estate investors. This area has also become well known for the best underground parties in New York.
-1-
The layout of the book is supposed to represent the mural or art, a description of the art, and its location. The page is also supposed to represent the artist or the team that created the work in the Bushwick Collective.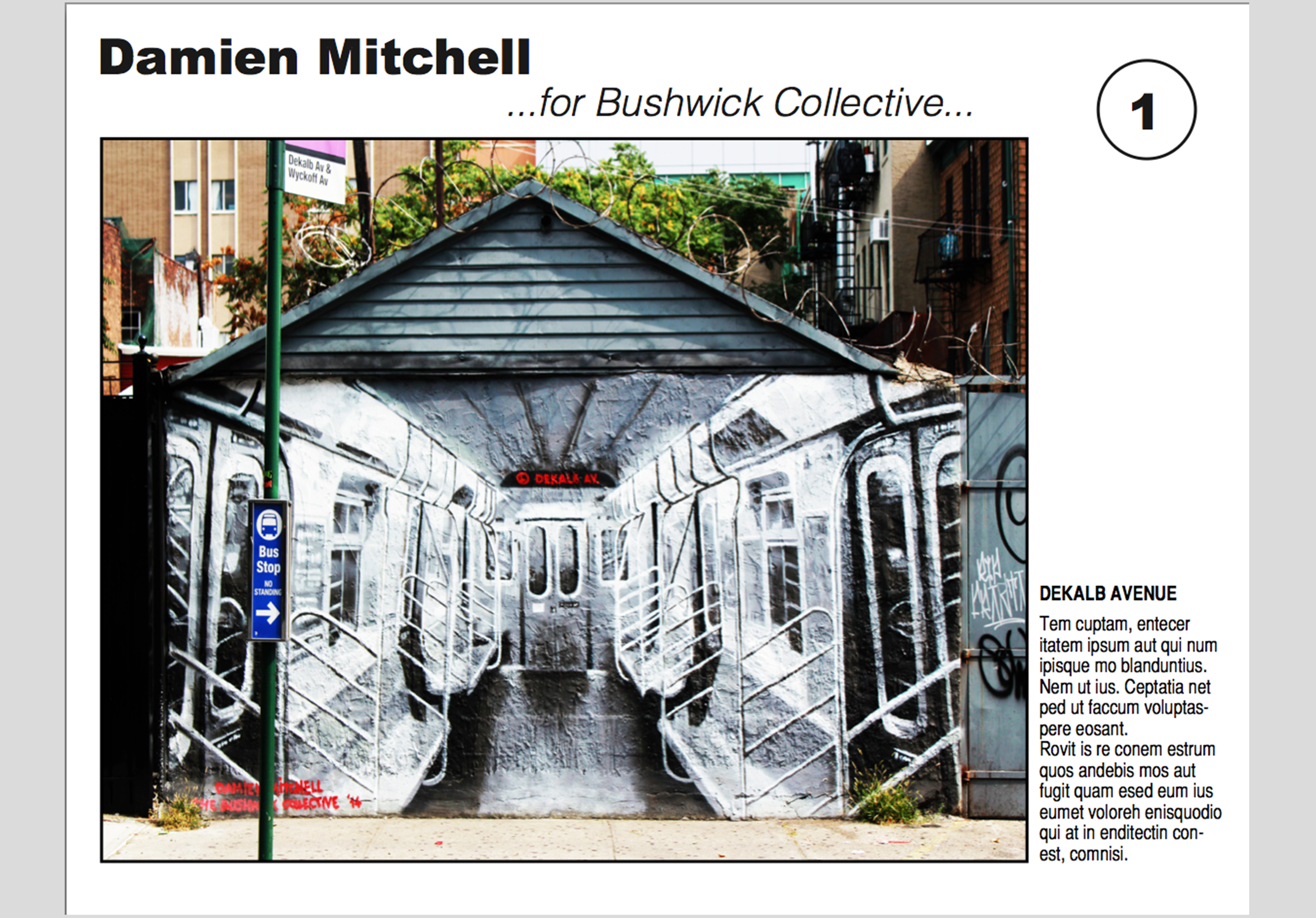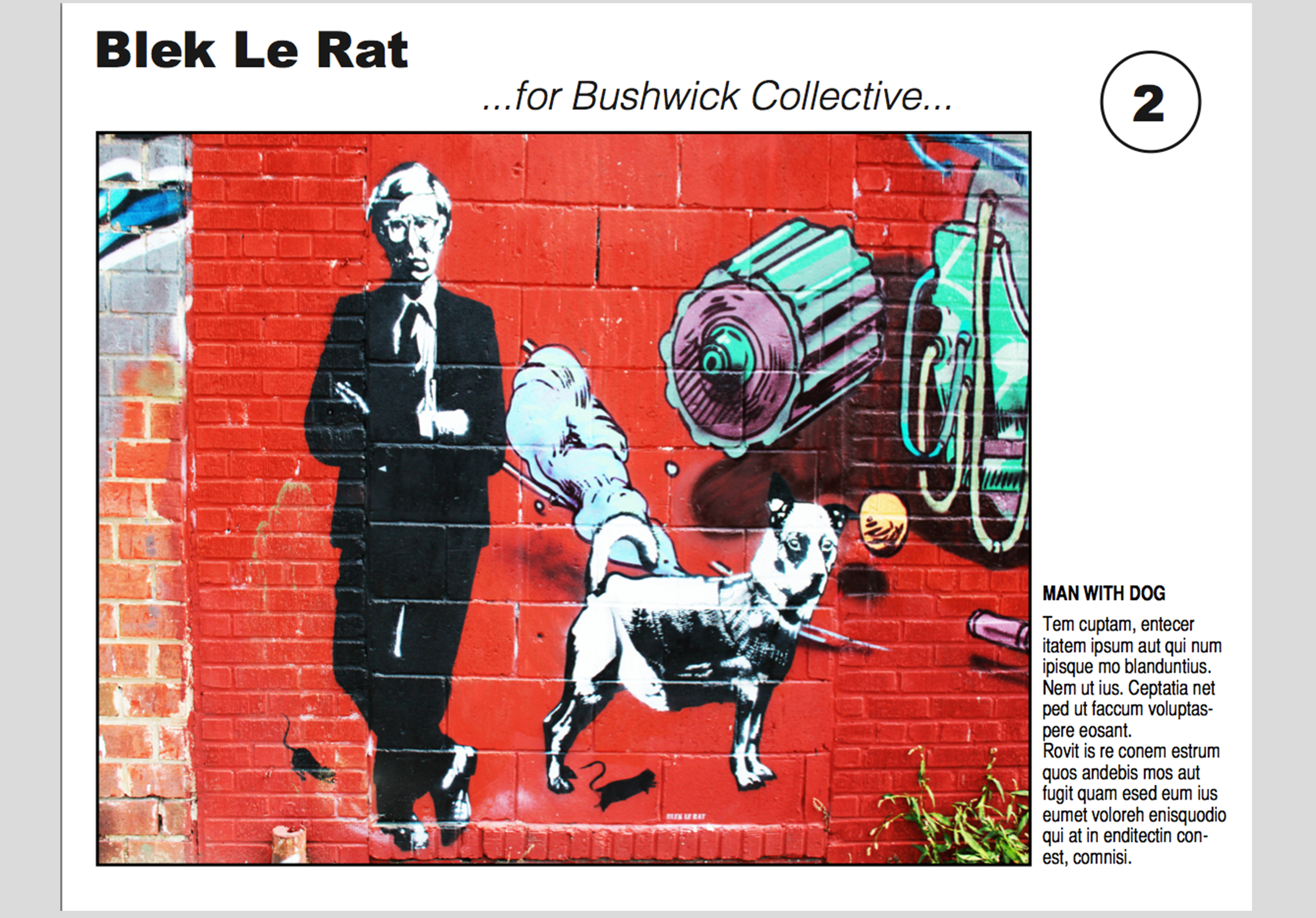 -2-
The cover for the book is a mix of different murals and art from the Bushwick Collective combined together.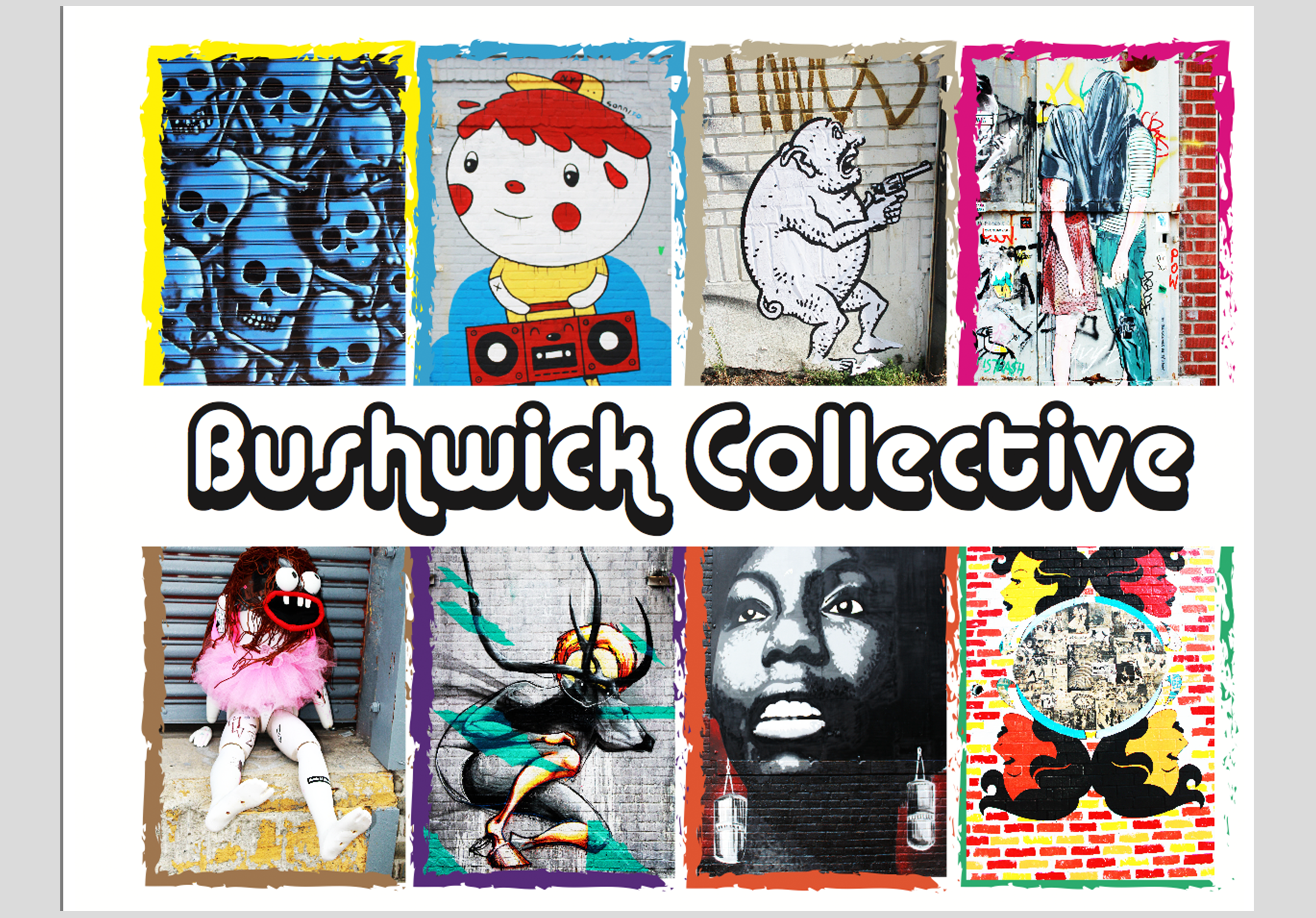 -3-
I have also added some photography at the end. In my opinion, street art has a very important meaning in urban cities. People should be able to learn more about it.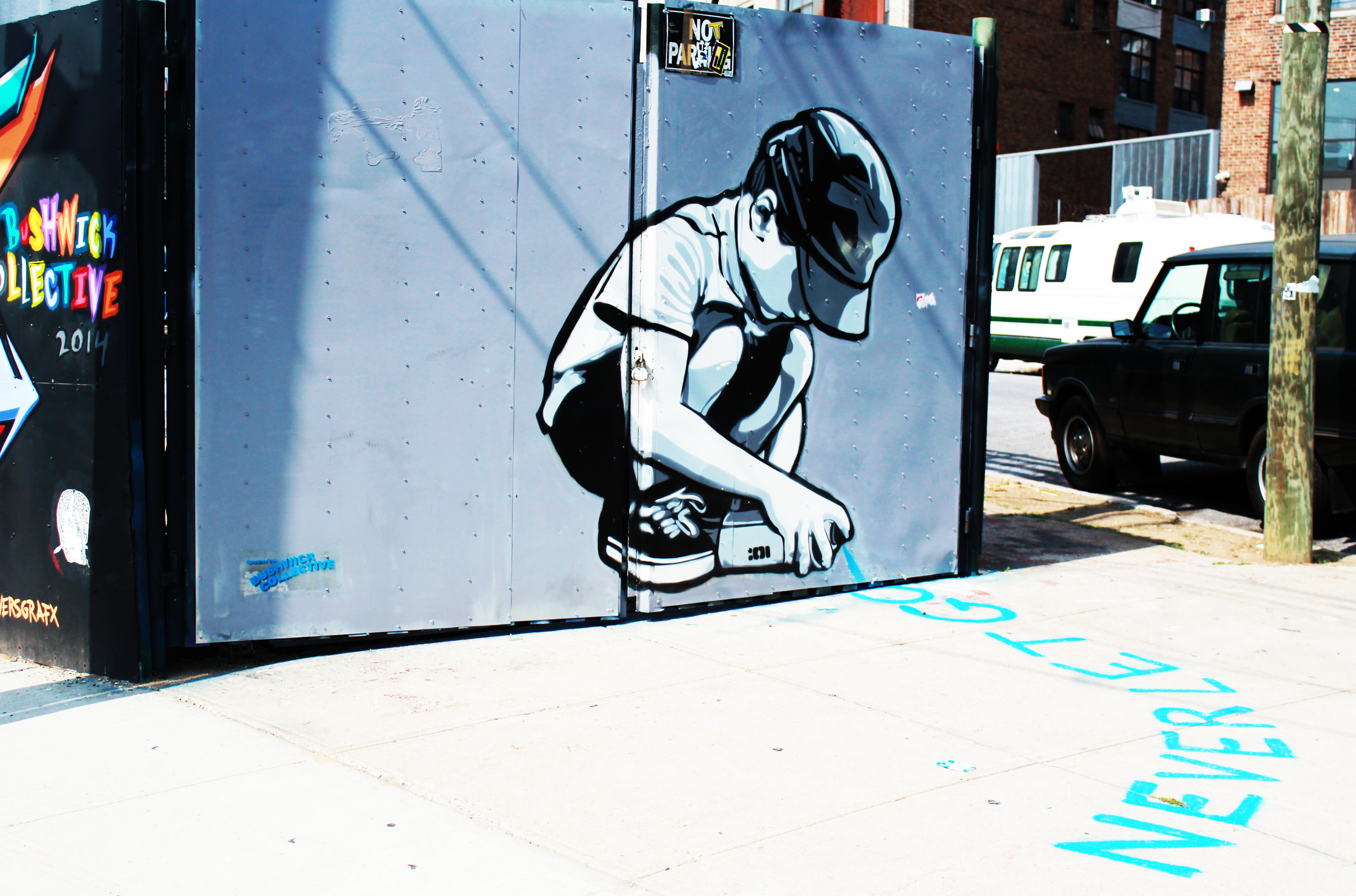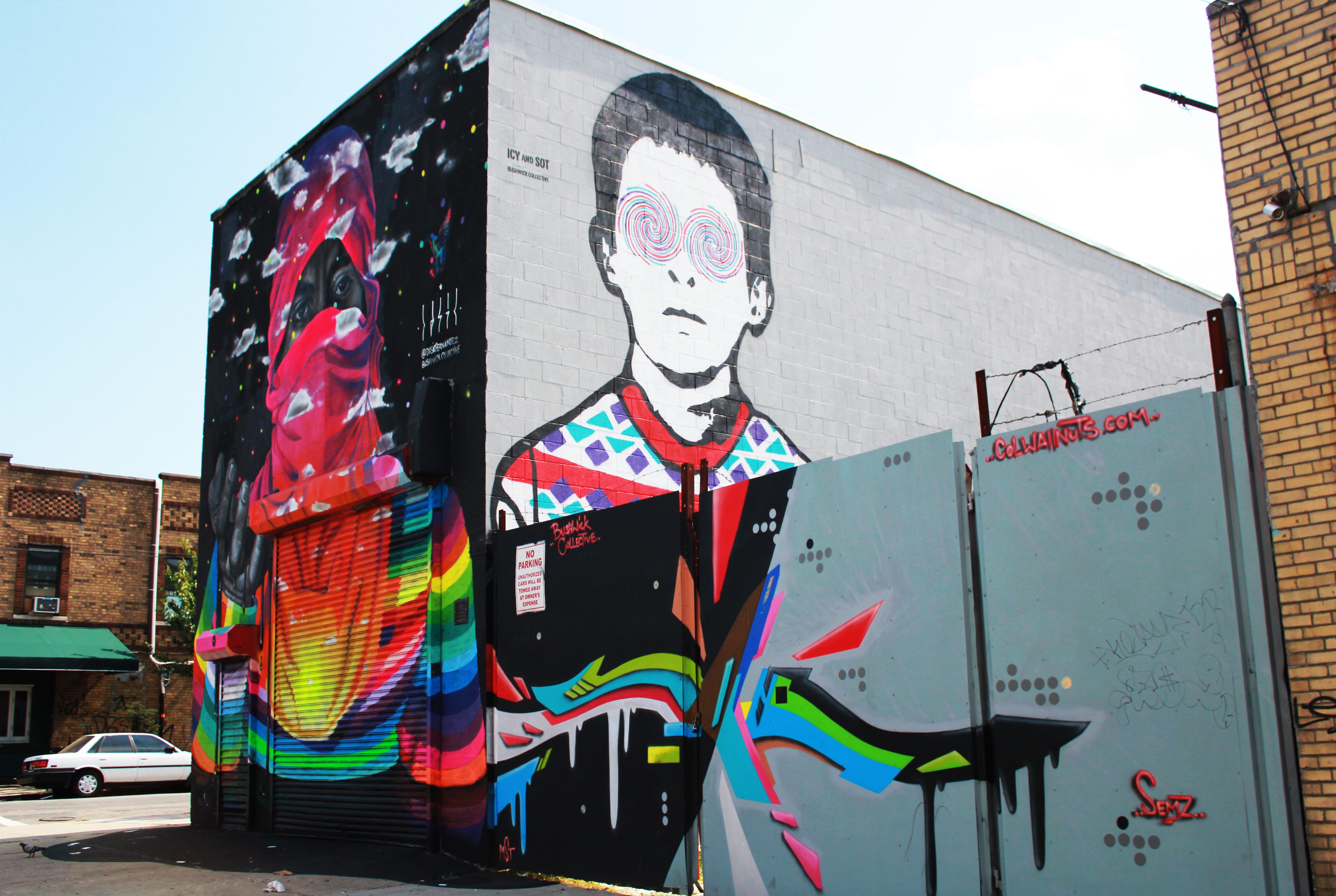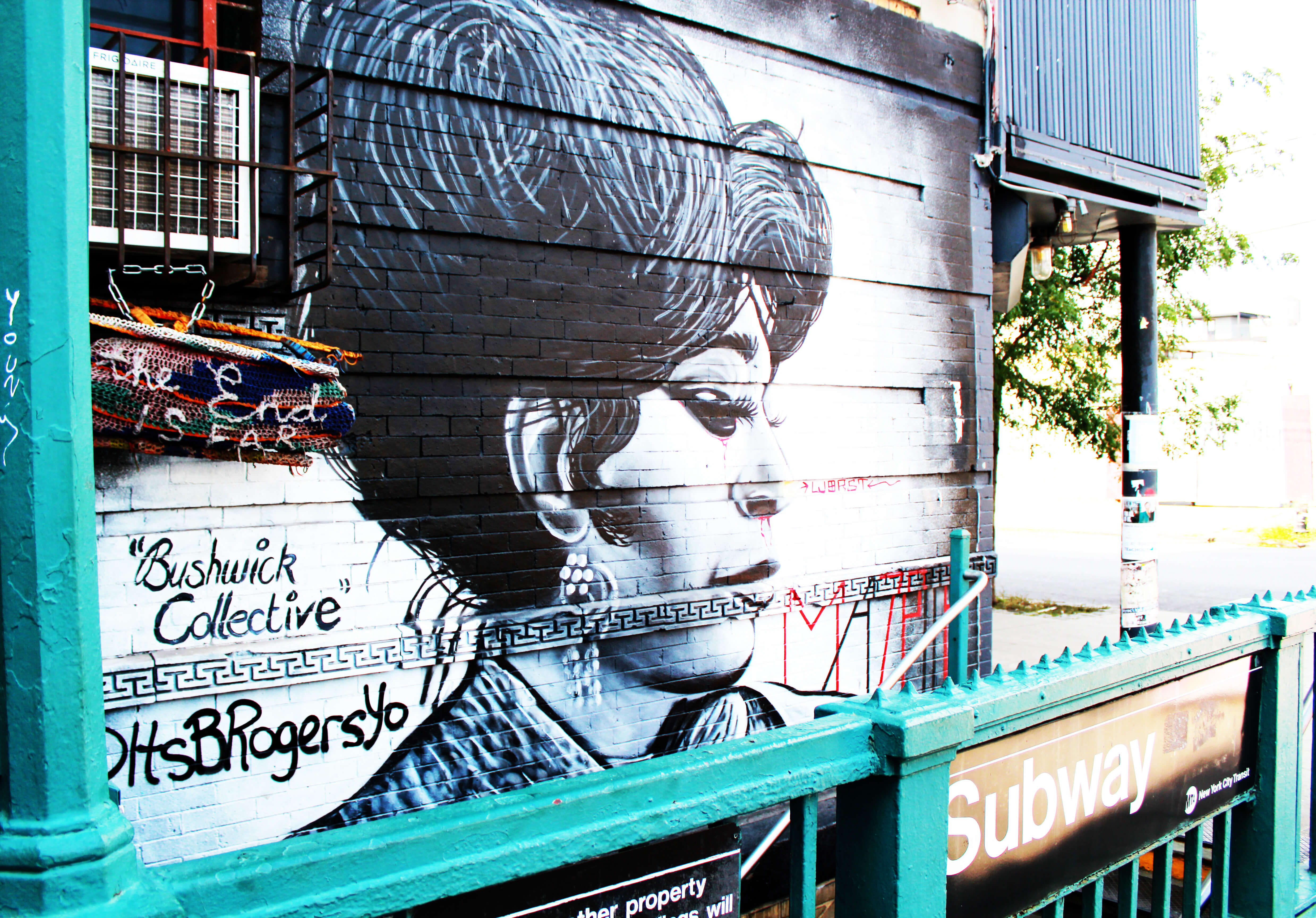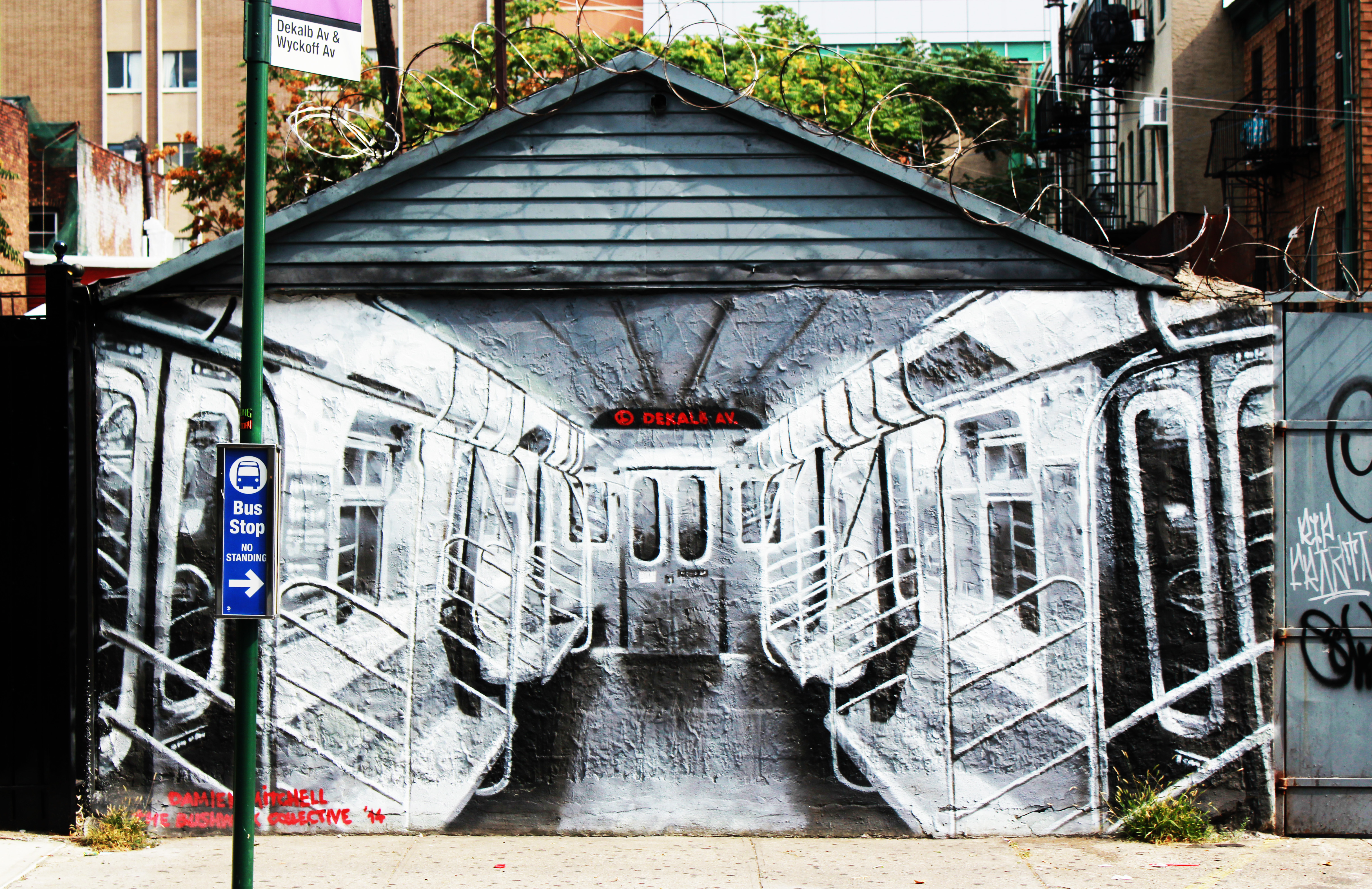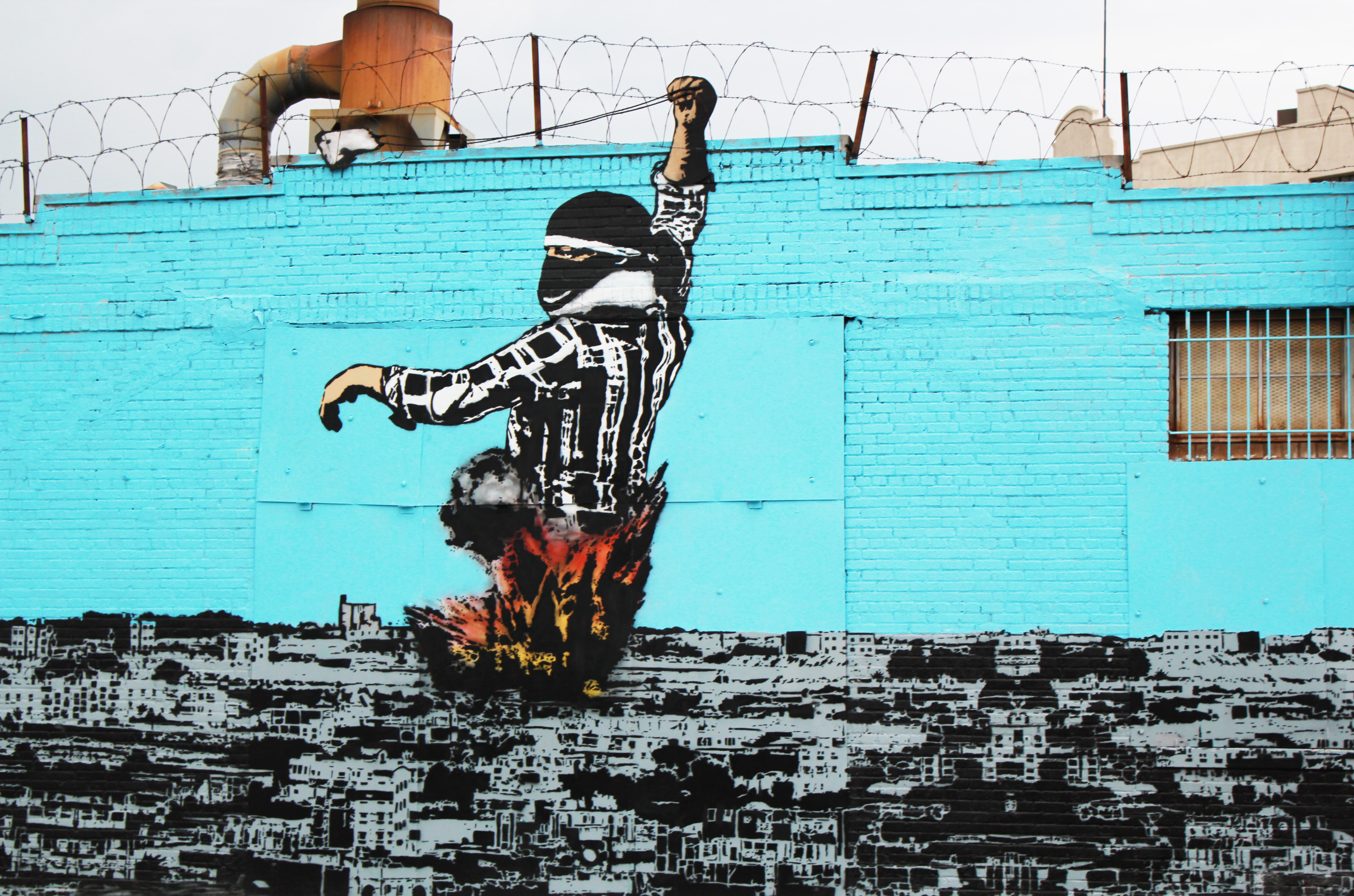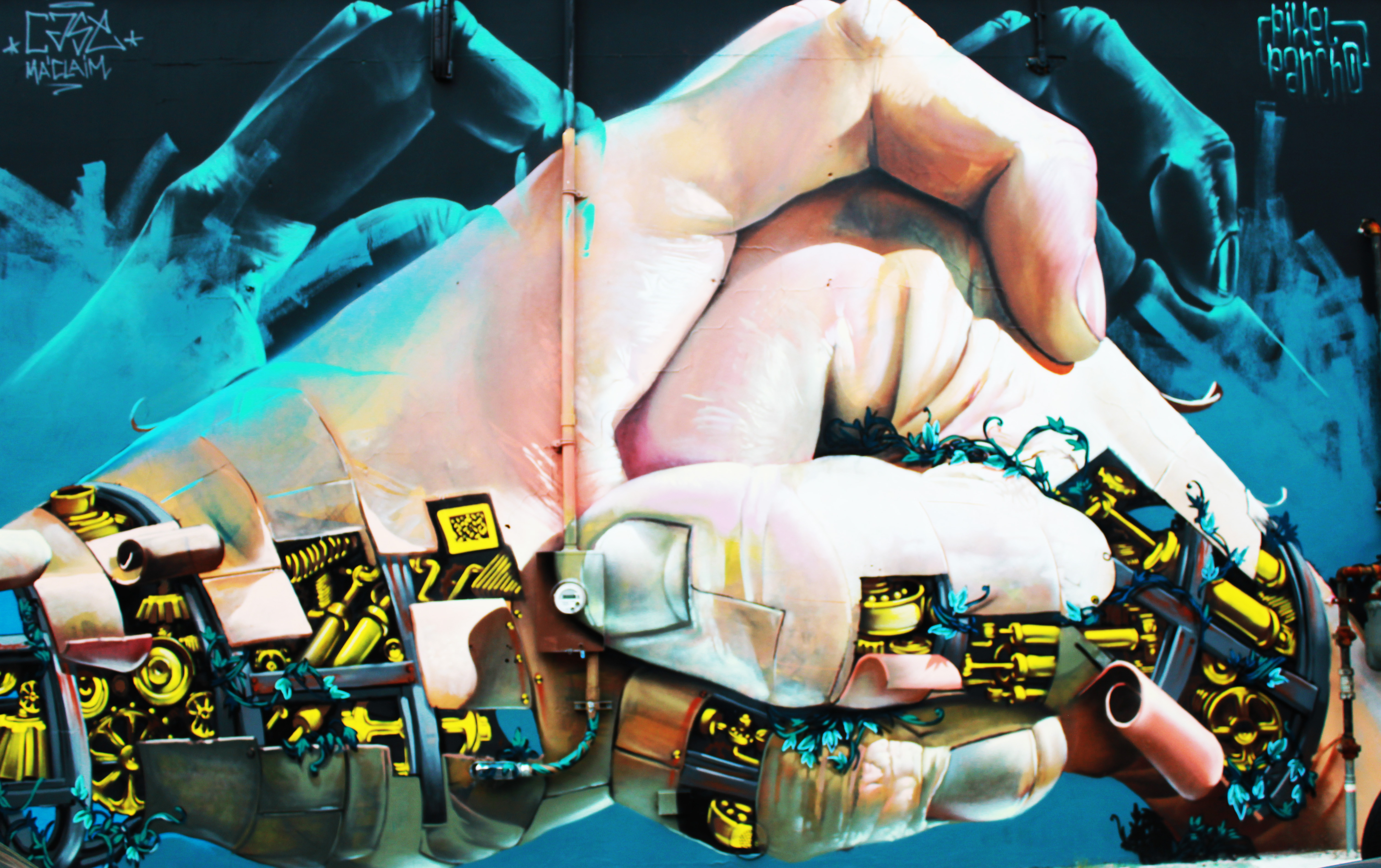 Why?
I believe that street artists should be known for their enchancement of the area. That is why I designed a book where I added the most interesting murals from the Bushwick Collective. This book is supposed to tell people about art, its history, style, location and the group of artists that created the mural.
---